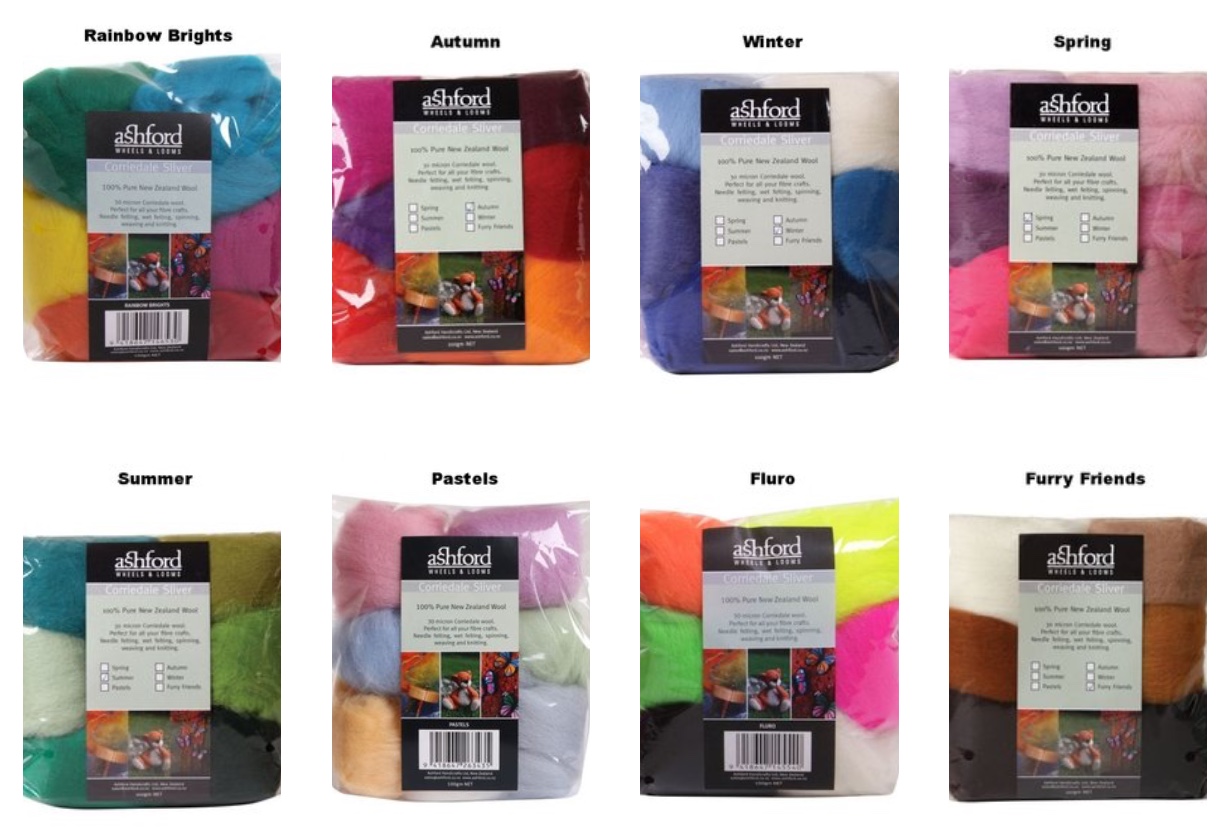 Ashford Wool Color-Packs
Color Packs: Great way to get a variety of complimentary shades when you only need a little.
100% Corriedale Wool. 100g (3.5 ounces) Weights are approximate.
Summer (CSPSU) - green tea, kiwifruit, bean sprout, lime, mint, spearmint, green.
Autumn (CSPAU) - scarlet, orange, purple, magenta, tangerine, chilli pepper, raspberry.
Winter (CSPWI) - white, bubblegum, indigo, lagoon, blueberry, lilac, blue.
Spring (CSPSP) - cupcake, candy floss, marshmallow, pansy, strawberry shortcake, grape jelly, lavender.
Pastels (CSPPA) - white, honey, mint, lavender, cupcake, ice, apricot.
Furry Friends (CSPFF) - white, grey, chocolate, butterscotch, toffee, cookie, liquorice.
Fluro (CSPFL) - fluro lime, fluro orange, fluro pink, fluro yellow, fluro blue, liquorice, natural white.
Packs listed here are in stock. Follow links below to order from the full line.
Ashford Wool & Exotic Fibers - Order from the Full Line