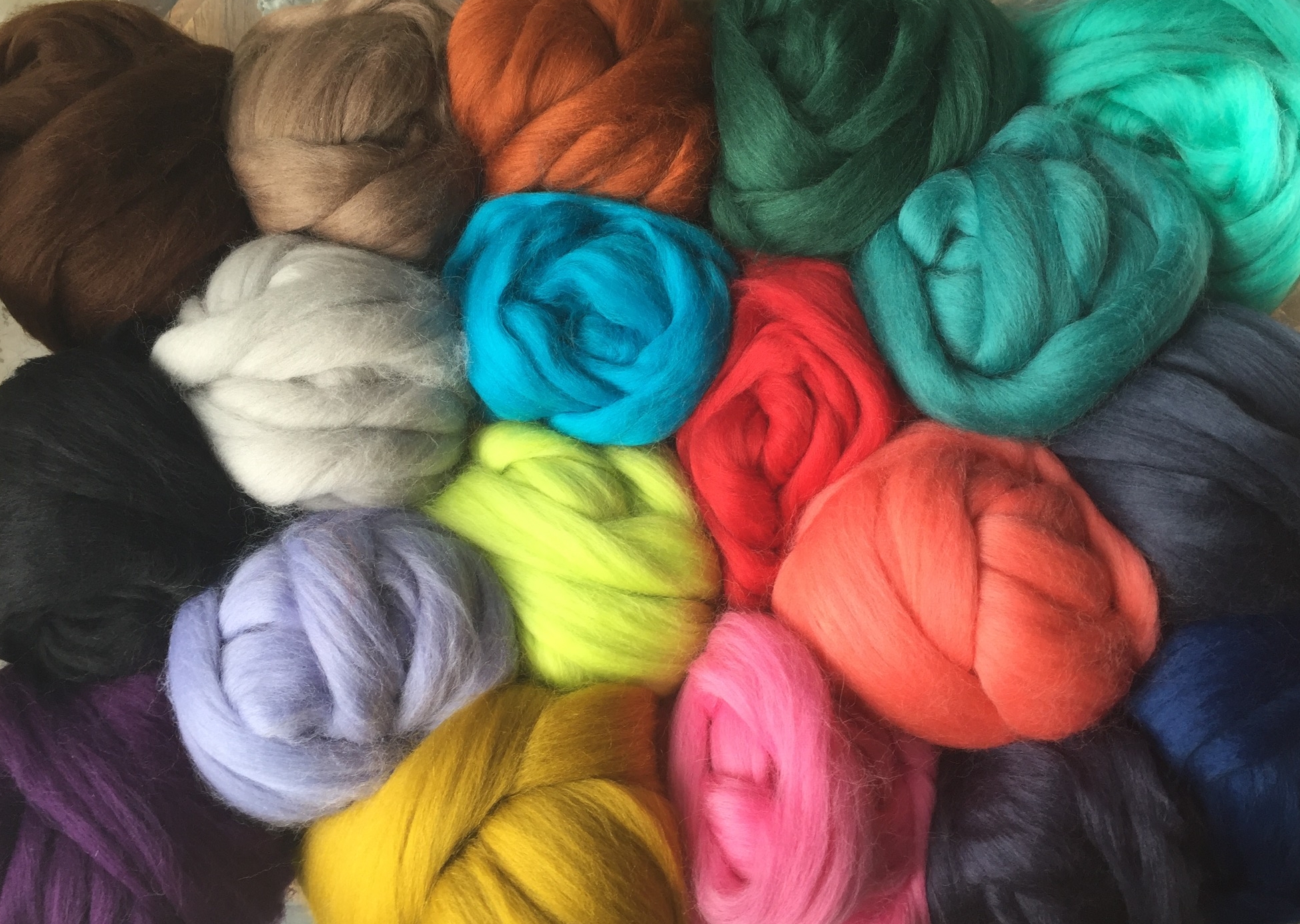 Dyed Wool Top
Sold by the ounce.
Rich Vibrant Shades. Medium grade wool. Great for spinning and felting. The wool is 27.5 Microns and has an average staple of 90mm (approx. 3.5 inches). This strong, durable wool has next to skin comfort for most, while being versatile enough for any outer garment.
MC Merino Cross Micron is around 25.5. Softer than Corriedale 27.5m wool, but not as soft as purebred Merino which is 21.5 microns.
A favorite for Needle Felting. Also will wet felt.
Combed top is the preparation for handspinning worsted yarns. Can be spun into semi worsted yarn by spinning off the side or splitting the fibers. To get true worsted yarns one must spin off the end, keeping the fibers perfectly aligned.
There is approximately 4-5 feet of fiber per 1 oz. Actual shade may show differently on computer monitors.
Projects made with this wool is Handwashable. Lay flat to dry.
Felts well. Whether you are making traditional "wet-rubbed" felt or dry felting using a felting needle.