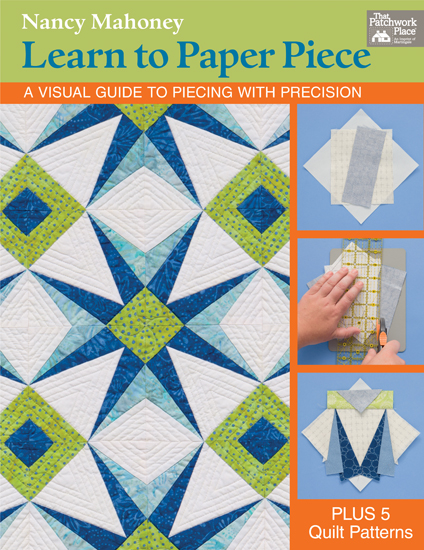 Learn to Paper Piece
A Visual Guide to Piecing with Precision by Nancy Mahoney.
Resolve the mystery of precisely constructing quilt blocks with paper piecing. Nancy Mahoney guides you step by step through the basics and shows you how fun paper piecing can be. You'll be amazed when you discover how easy it is to master this empowering technique. Welcome to the definitive guide to paper piecing!
Achieve the precision you're after as you learn the secrets of fabric and paper selection, how to choose the right scrap size, and how to keep your piecing accurate
More than 30 how-to photos, combined with easy-to-understand directions, ensure accurate, successful block construction
You'll be asking yourself, "Did I really sew that?" as you create complex design elements you never thought you could tackle
ISBN 9781604687163
sale