Ashford Tapestry Loom X-wide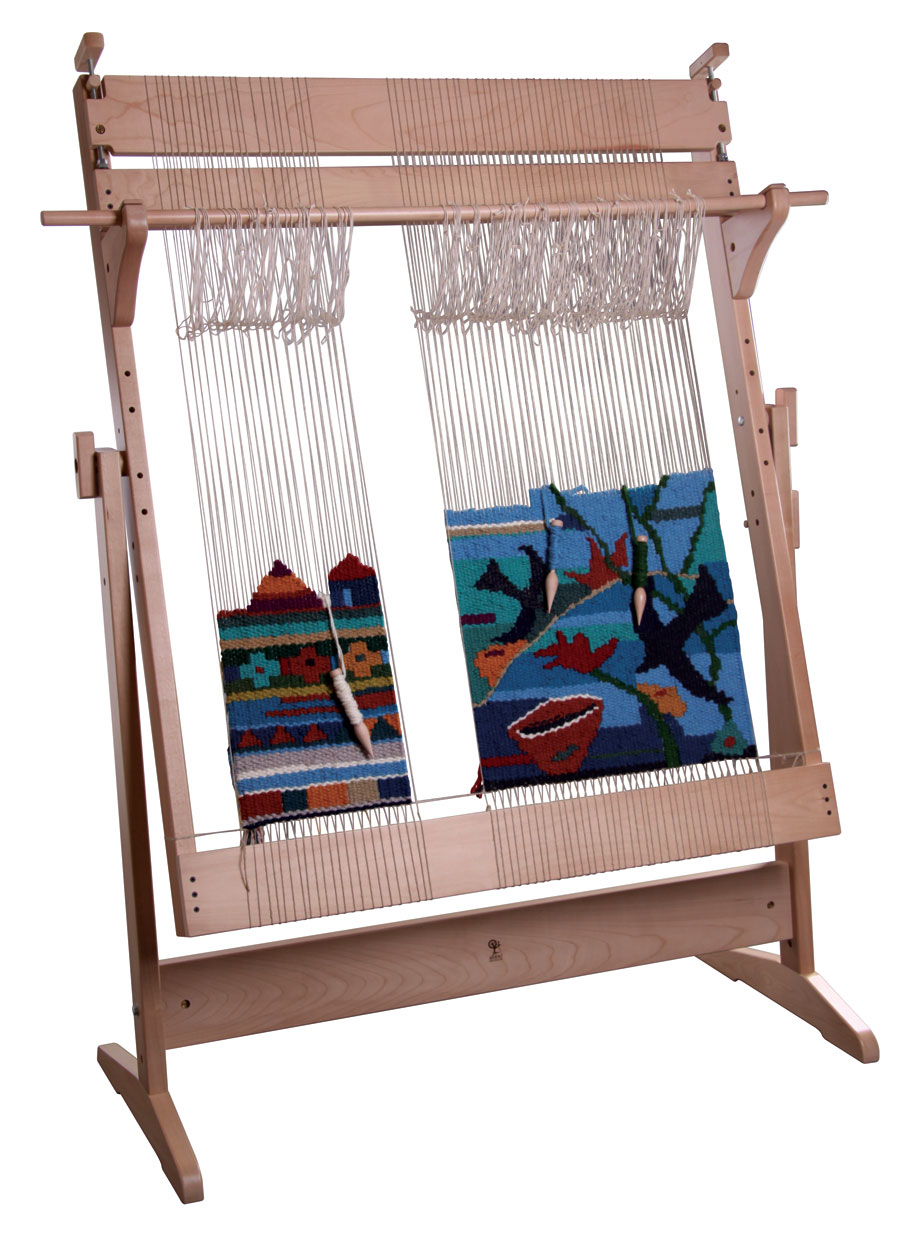 Ashford Tapestry Loom X-wide
Weave your own pictures or rugs. Warping is quick and easy with the revolving frame and tension adjustment.
The loom has adjustable heights and weaving angle for comfortable weaving. Creating the second shed is easy and quick with the leash rod.
This vertical floor loom is easy to assemble and use. Constructed in solid Silver Beech hard wood the loom is strong and stable as well as being a beautiful piece of furniture.
Weaving area: up to 29 inches high by 40 inches wide.
Wooden tapestry bobbins, Select loom with 2 or 4 bobbins.
Arrives as kit. Easy to Assemble with basic tools.
quick warping with revolving frame

tension adjustment

adjustable height and weaving angle

strong frame
Add Warp to your loom purchase
This will Ship Direct to you From Ashford in New Zealand. Follow link for details